Shimmer recently joined forces with XPRIZE, partnering on their Nokia Sensing XCHALLENGE and Qualcomm Tricorder XPRIZE competitions. Speaking following the announcement of the partnership, William Lyons, Chief Marketing Officer at Shimmer said 'We are delighted to be a partner for...
The all new Shimmer3, the most advanced body worn wearable wireless sensor platform is now available to pre-order. The platform includes a number of new and exciting features for highly advanced and intuitive data capture including an upgraded state of...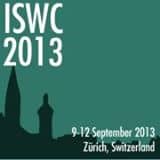 ACM Joint Conference of Pervasive and Ubiquitous Computing (UbiComp 2013), which is a merger of two most renowned conferences in the ubiquitous computing field (Pervasive and UbiComp) will take place this September 8-12 in Zurich, Switzerland. We are pleased to...

This week at Shimmer we have very exciting news for current and prospective Shimmer platform users. Shimmer3, the latest leading edge sensor platform from Shimmer is coming soon and will be available to pre-order from August 27th 2013. As we...

Shimmer has launched a new Android app which is free and downloadable via the Google Play Store. The app was designed with Shimmer Multi Shimmer Sync users in mind and gives the opportunity to plot sensor data that has been...