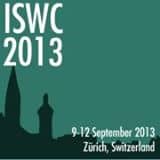 ACM Joint Conference of Pervasive and Ubiquitous Computing (UbiComp 2013), which is a merger of two most renowned conferences in the ubiquitous computing field (Pervasive and UbiComp) will take place this September 8-12 in Zurich, Switzerland.
We are pleased to mention that Shimmer will be at the show and on hand to showcase our broad range of sensing capabilities. The new multi-track conference format is expected to better serve the needs of researchers and attract even more attendees than in previous years.
The conference backed by Google, Intel, Microsoft and Nokia will feature 92 accepted papers and as well as being co-located with the International Symposium on Wearable Computersc (ISWC), UbiComp 2013 will offer the largest program in the history of both conferences.
What to expect from Shimmer – UbiComp 2013
Shimmer will be present in the sponsors and exhibitors area which will be located to the right of the registration stand, and members of our team will be available to demonstrate our full range of wireless sensing and supporting applications, and answer any questions visitors may have.
This year we also come with the exciting news that Shimmer3 is now available – Shimmer3 is the smallest, slimmest and most robust wearable wireless sensor platform that has ever been created at Shimmer.
In addition to Shimmer3 visitors will be able to hear more about new tools and enabling applications, and we will also be releasing details of what we have in store between now and the end of 2013.
Looking forward to seeing you there!
The main conference will take place from September 10-12 in the ETH Science City Campus, to contact us in advance or to arrange a meeting please email [email protected] – we look forward to seeing you there!
To register for the conference you can do so by visiting http://www.ubicomp.org/ubicomp2013/