Looking back on 2013, we can say that it has been a positive year. Shimmer was not only present at Body Sensor Networks 2013, ICAMPAM 2013, UBICOMP 2013 and BODYNETS 2013, but we were also engaged and encouraged to hear about the incredible applications our users continue to pursue utilizing the Shimmer platform. In 2014 we look forward to meeting many more faces old and new and advancing the principles of body worn sensing together.
In July 2013 Shimmer launched a revitalized new website which boasted a host of new features, the new functionality associated with the site arrived with the aim of making the site easy to navigate, and simple to locate key information, supports and development resources.
In August Shimmer was honoured to be selected by Frost & Sullivan as an industry trail blazer in the wearable wireless sensing space. Shimmer received the 2013 Frost & Sullivan Product Leadership Award for its highly flexible body worn wireless sensing platform. Shimmer was also selected to participate in the inaugural Johnson and Johnson Digital Health Masterclass of 2013 and selected as an official X-Prize sensing partner.
In 2013 Shimmer also released the newest, most advanced wearable sensing platform that it has developed to date. The All New Shimmer3 platform was unveiled and began shipping to over 65 countries worldwide in September.
As well as new products, Shimmer has also added new members to the team, and in the coming 12 months the team will work as hard as ever, offering a range of new tools and supports that to contribute to the Shimmer user community. Some of what can be expected can be seen below:
Biophysical Expansion Modules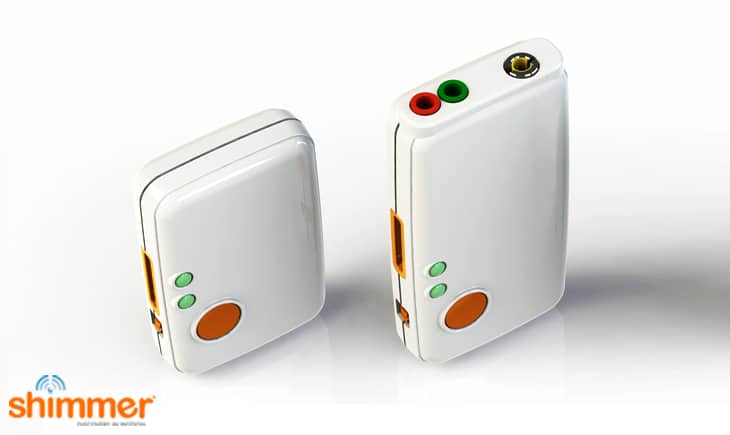 Shimmer will release the Shimmer3 GSR/Optical Pulse expansion module in January 2014 which will allow our users to explore the latest developments in multi-parameter sensor fusion.
As well as the GSR/Optical Pulse module, Shimmer users will see a newly released Shimmer3 ExG board which, depending on the application will provide users with a vehicle for measuring EMG or ECG.
The Proto3 Series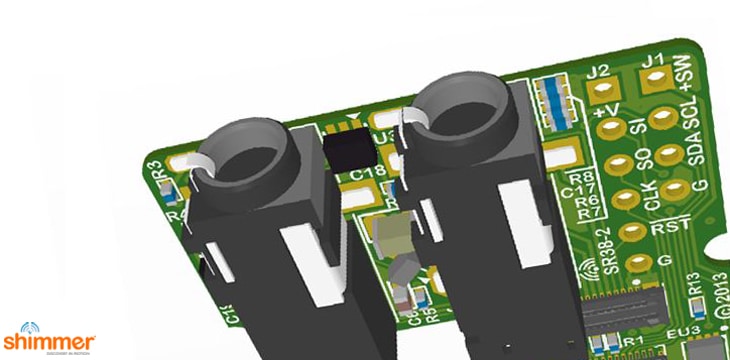 Shimmer will offer users a series of new expansion boards which will give the user community greater flexibility, while leveraging the power of Shimmer3. The PROTO3 boards allow easy prototyping and a richer interchange of 3rd party sensors or custom sensing solutions with Shimmer.
Multi Shimmer Sync for SD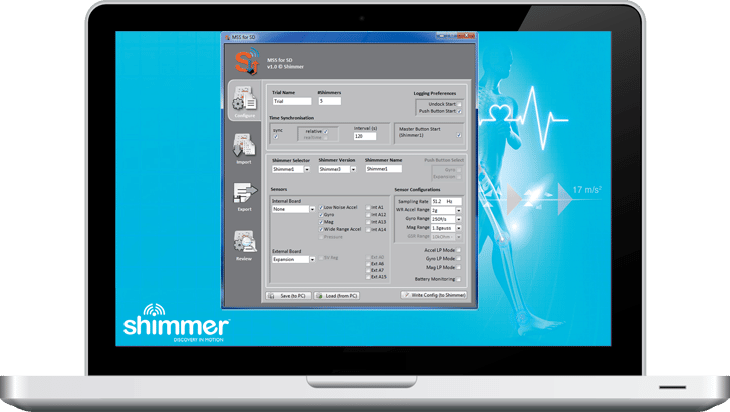 Multi Shimmer Sync for SD will arrive in early 2014. This application allows synchroinized data to be collected, whilst avoiding some of the limitations associated with real-time data transmisstion such as latency and a maximum number of devices that can be used simultaneously. MSS for SD will be tailored to those wishing to work in data logging scenarios and will allow the synchronization of multiple sensors in autonomous data capture sessions.
Shimmer Users Survey
As always in early 2014 we will offer the Shimmer user community the chance to offer their thoughts and provide some very important feedback as we continue to deliver wireless and wearable sensor offerings in the future. Should you need to contact us in advance you can do so, as ever, on [email protected]