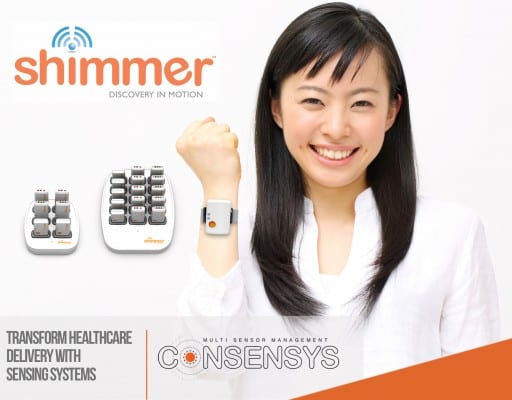 Dublin 4th November 2015 Shimmer, leading provider of wearable sensing systems is delighted to announce its second attendance at the world's largest and most prestigious annual medical conference – Medica, which takes place in Dusseldorf, Germany from the 16th to the 19th of November this year.
Over the course of the four day event, representatives from Shimmer will exhibit their wearable sensing systems and applications at stand A-23 in Hall 15. Visitors to the stand will have the opportunity to see a sneak preview of their exciting new hardware accompanied by a new software App developed for the area of Kinematic, Gait and Balance data capture, which will utilise Shimmer's scientifically validated sensing platform. Also on the stand, they will be displaying other highlights from their customisable sensing platform, including their 5-lead ECG wearable solution for all attendees.
In addition to attending the conference, this year's exhibition will also include a presentation and informative discussion by Shimmer's Marketing Executive Martina Donohue on the topical subject of 'Wearable Technology as a key decision support tool'. This will take place at the Connected Health Forum (Hall15) on Wednesday the 18th November at 3.20pm.
Representatives from Shimmer, including their lead Applications Engineer will be available for the duration of the conference to discuss the full range of Shimmer products; which allow users to collect high quality, scientifically reliable biophysical and movement data in real-time.
About Medica: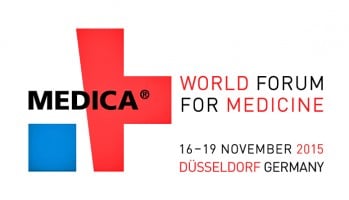 Medica is the world's largest event organised specifically for the medical sector. The conference is attended by organisations worldwide in fields such as diagnostics, pharmaceuticals, physiotherapy and medical technology. For more than 40 years the conference has been drawing medical professionals, researchers, and representatives from companies around the world, providing a premium platform for attendees to come together to meet with their peers, demonstrate their experience and expertise and showcase their product offerings.
About Shimmer:
Shimmer is a leading technology company providing clinical grade wearable wireless sensing technology. Our award winning platform enables enterprises to reduce risk, cost, and time to market for sensor-based digital health solutions. This unlocks the potential for analysis and interpretation of sensed data specific to the person and creates an unprecedented level of access to personal digital health information, with the goal of improving healthcare outcomes.
The technology is trusted and utilised by the world's brightest start-ups, Fortune 500 companies, and leading Universities in over 70 countries worldwide.
Deployments include an FDA approved biophysical application in the US, a tele-rehab solution in Spain, and a player tracking and performance management solution in the UK and Ireland. Established in 2008, with headquarters in Dublin, Ireland and a world class R&D centre in Boston and Malaysia, Shimmer offers wearable wireless sensing technology that overcome the challenges of size, wearability, reliable communications and low power consumption.
For Further Information Please Contact:
Name: Martina Donohue
Email: [email protected]
Phone: 00353 1 687 5760
Web: www.shimmersensing.com