As a provider of the leading edge wearable sensor platform, Shimmer understands that every sensor application is different. Shimmer is also aware that any attempts to provide a sensor that is suited every user scenario would be unrealistic. It is with this idea in mind that Shimmer has launched the PROTO3 Series.
Starting now current Shimmer users and prospective users of our award winning Shimmer3 platform can utilize the PROTO3 series, which consists of internal and external expansion boards designed to provide a richer exchange with 3rd party sensing peripherals.
PROTO3 Mini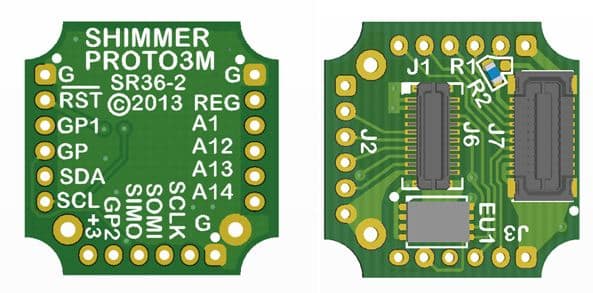 The PROTO3 Mini allows users to connect external devices to the Shimmer3 platform via through-hole connections. The board also connects to Shimmer3 via an internal connector which results in this board being neatly contained within the Shimmer3 enclosure.
PROTO3 Deluxe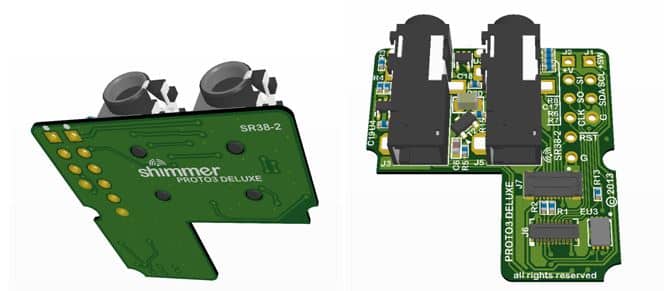 PROTO3 Deluxe connects to the Shimmer3 via the internal expansion connectors; requires an extended Shimmer3 enclosure. This product will give users much more freedom when interacting with third party sensors. Third party devices or custom sensing solutions can be powered via the 3V connection in Shimmer. Users also have the option to control this either enabling or disabling through the FW on Shimmer.
For more information on either of these products or to purchase from our e-store see the links below: