Description
ShimmerCapture for Android
ShimmerCapture for Android is an application suited for on-the-go data capture while still leveraging the entire range of features users associate with ShimmerCapture.
Including:
Simultaneous logging to SD card and streaming over Bluetooth
Fully configurable sampling
Export data in raw or calibrated format to a tab delimited text file.
The application allows the user to connect, configuration, log and stream data to the Shimmer3 platform, and is compatible with Android devices that supports Bluetooth that is running Android v3.0 or later. The result allows the user to set-up remote sensor applications in an effective and timely manner.
Configuration Options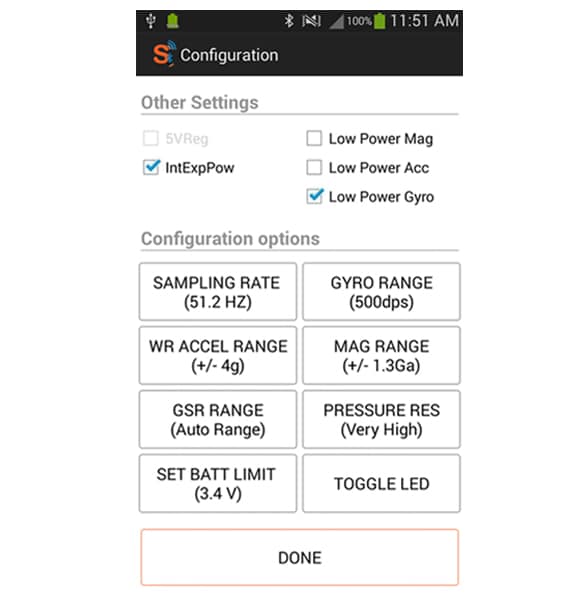 Main Highlights Include:
Configure Shimmer device
Features Shimmer's latest firmware release LogAndStream
Plot and Save Data
Simple, intuitive application user interface
Pre-Requisites:
A Shimmer2r or Shimmer3 paired with the user's PC. The Android device with Bluetooth should support running Android 3.0 (API 11) or later, and have LogAndStream firmware
To download the ShimmerCapture for Android. Click Here
Features & Benefits
◉ Configure Shimmer device
◉ Features Shimmer's latest firmware release LogAndStream
◉ Plot and Save Data
◉ Simple, intuitive application user interface