What is the future of healthcare? Is wearable technology going to play a significant role? What are the key feature and factors in utilising enabling technology in the development of wearable applications and end user solutions?
Shimmer will be addressing these questions at the upcoming Wearable Technologies Conference in Taipei, Malaysia, and the Connected Health Forum at Medica, Dusseldorf. We will also address the topics of how wearable technologies can provide greater information and decision support in Healthcare, through to key insights into user interface and prototyping when developing and deploying connected health solutions.
Connected Health Forum, Medica, Dusseldorf
This November Shimmer's VP of Sales Paul Doherty will present on the Future of Healthcare at the Connected Health Forum during Medica – Europe's premier Medical tradeshow, and the hub of worldwide medical trade.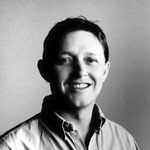 Discussing what role Wearable Technologies will have in the future of Healthcare, the presentation will centre on how wearable sensing can be utilised as a key decision support tool for healthcare professionals. Wearable wireless sensing has the ability to provide unprecedented levels of access and information in relation to the person, enabling longitudinal data from patients relating to their specific condition.
The Connected Health Forum will take place on the Wednesday the 12th of November at Medica – Messe Düsseldorf GmbH. Located in Hall 15, the forum will discuss innovative products from the IT sectors Big Data, data transfer, data storage, data evaluation, mHealth, Medical App and Wearable Technology will be presented. More details: Click Here
Visit our Stand, Medica, Dusseldorf
Shimmer will be attending Medica over the 4 days – with a booth located on the Wearable Technologies Stand (Booth A23, Hall 15). Showcasing our clinical grade 5 Lead ECG, with simultaneous respiration and motion capture, Shimmer will be available to talk through our Enterprise Service where our experience and expertise can take ideas from concept through to market launch.
More details: Click Here
Wearable Technologies Conference, Taipei
Enabling technologies can allow for the rapid development of wearable sensing based solutions, whilst reducing cost, and improving the final design's features and functionality though early feedback from end users.
John Chern Lim, Shimmer's Lead Android Applications Engineer, will outline the benefits enabling the technologies offer, from conducting low cost proof-of-concept, through to avoiding pitfalls of UI design through simultaneous feedback and iterations based on early engagement and dialogue with end users.
Jong Chern Lim will present at the 13th WTconference 2014 Asia, in Taipei on October 8th. The conference will highlight what's in the market today and what's coming next for wearable technology. The WTconference in Taipei will be taking place in line with the 40th International Electronics Show – TAITRONICS at the TWTC Nangang Exhibition Center in Taipei. More details: Click Here