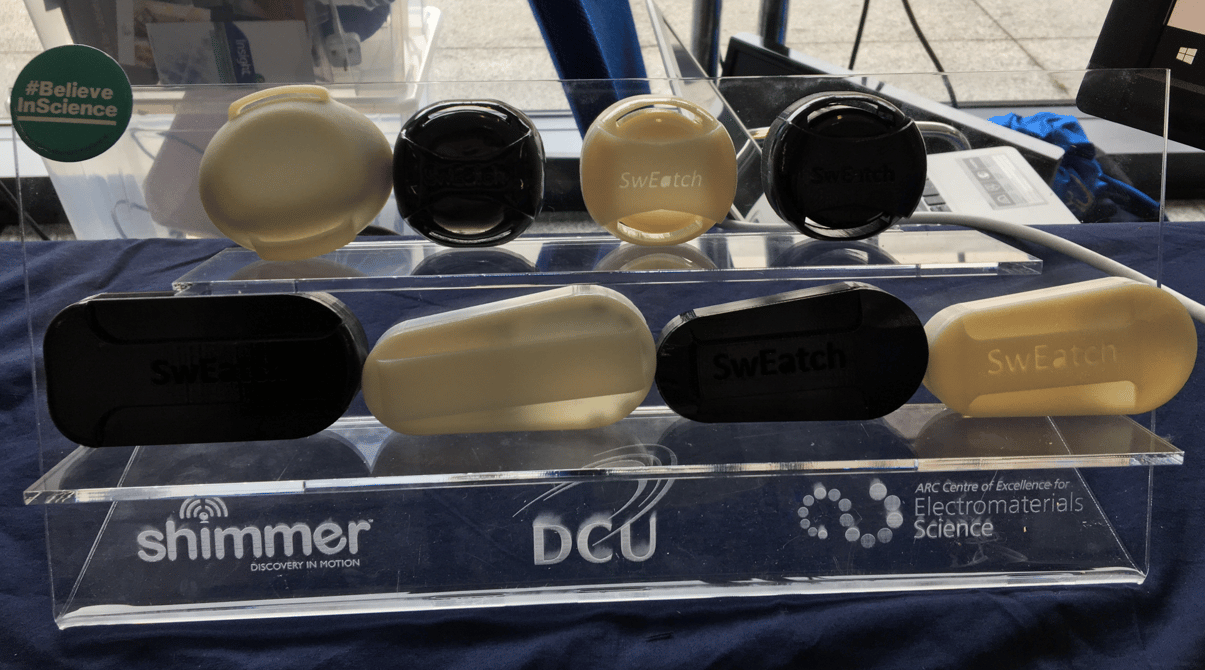 Boston, MA, 20th July 2018 – Interest in real-time monitoring of biochemical parameters using wearable/on-body sensors is a rapidly growing area of research, due in part to the convergence of interest of major economic sectors in applications based on new types...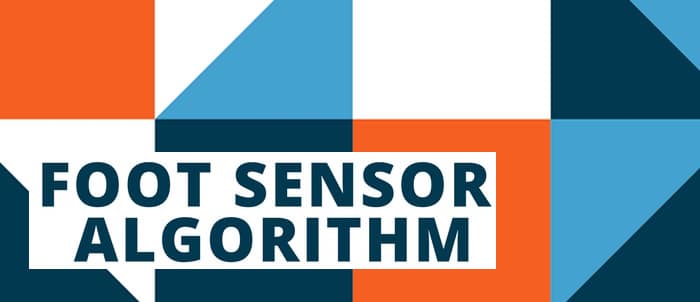 Boston, 22nd September 2017 – Shimmer has developed an algorithm to obtain mobility data from a Shimmer3 sensor (accel + gyro) placed on a shoe. This algorithm is based on state of the art wearable sensor/biomechanics research and has already been tested...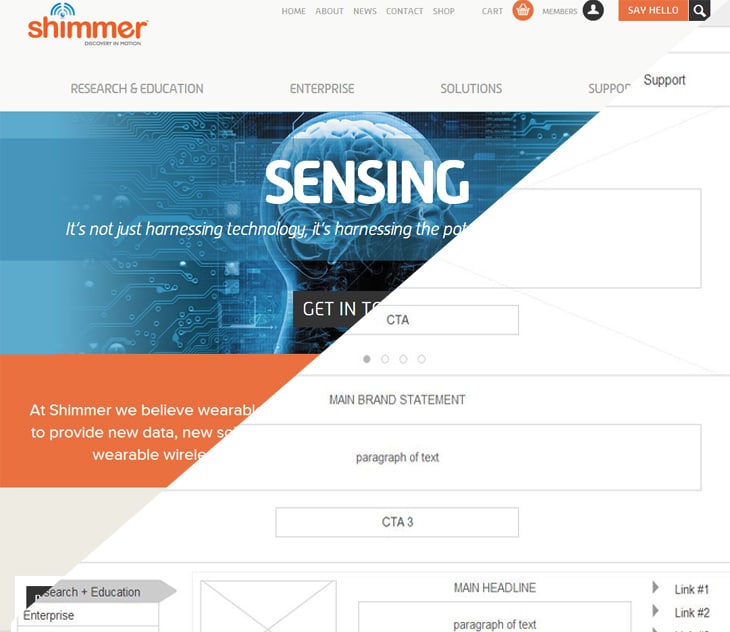 We are pleased to announce the launch of our new website. We have completely redesigned our website, and starting with our customer needs in mind we've focused on making the site easier, more interactive and providing greater supporting resources. Our...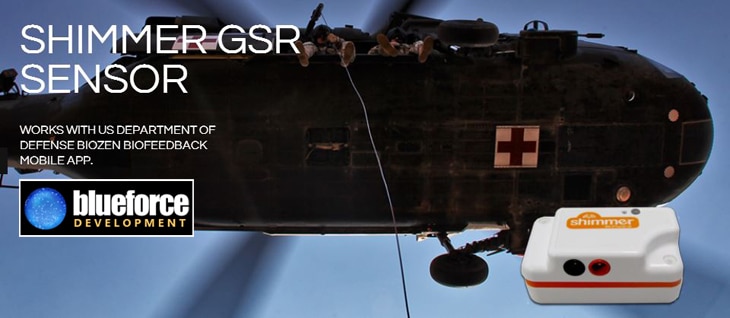 Massachusetts based Blueforce Development recently made the Shimmer GSR available for BioZen, a comprehensive biofeedback application. BioZen gives real-time feedback of physiological responses which allows people to gain control over those responses and their symptoms which can help to reduce...
At Shimmer we are committed to the advancement of body worn sensing. We strive to make the Shimmer platform, its firmware and its associated application development tools a complete wearable wireless sensor package, enabling users to collect data that is...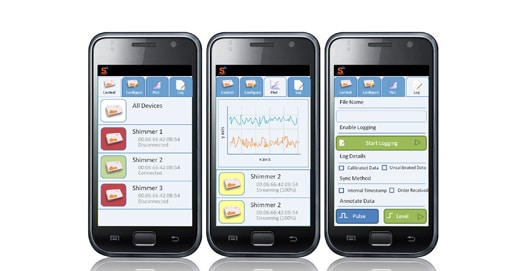 Last year saw the release of Multi Shimmer Sync for Windows from Shimmer. This was the first offering from Shimmer as part of its advanced feature software range designed to address specific application and user needs. This year we are following that release...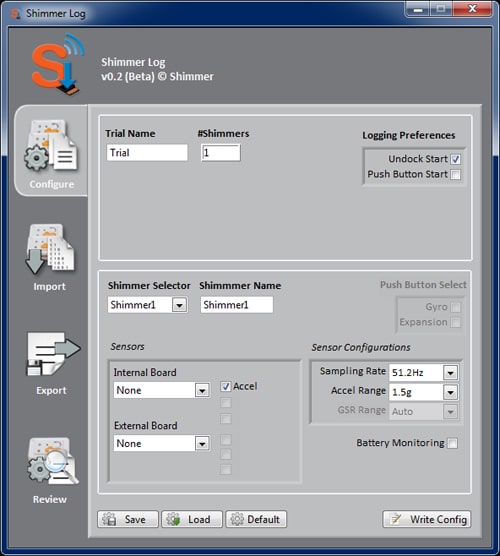 ShimmerLog As part of a suite of new releases and refinements to what we currently offer at Shimmer, a new Windows application to assist users in logging to the microSD card is now available. The application known as ShimmerLog will allow for...

To support the continuing improvement of our Bluetooth streaming solutions Shimmer has now released BTStream firmware which is available to application developers and website members. It incorporates various changes and improvements to the previously available streaming firmware from Shimmer (boilerplate firmware). The...

The 10th Annual Body Sensor Networks Conference 2013 is taking place on May 6 – 9 in Cambridge, MA, and Shimmer will be in attendance to showcase our broad range of wearable sensing capabilities. What to Expect – Including the...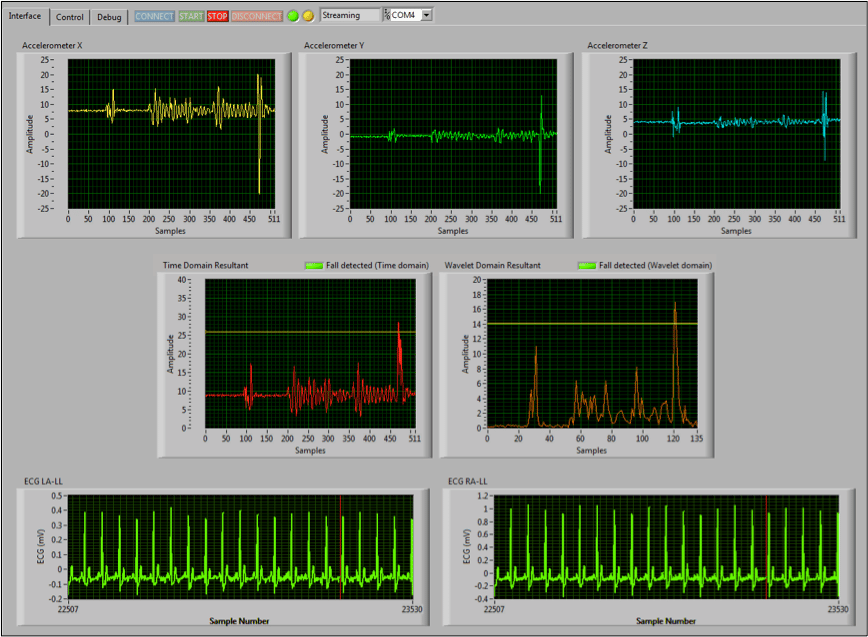 Researchers at the University of Qatar recently completed work on the creation of a real-time and robust human fall detection system, which incorporates Shimmer sensors as part of their overall solution. The intelligent system, which not only detects the occurrence...
We use cookies to operate this website, provide a relevant experience, and inform our marketing. By clicking "Accept", you consent to the use of all cookies. By clicking "More information" you will be taken to a screen where you may configure more granular settings.
Privacy Overview
This website uses cookies to improve your experience while you navigate through the website. Out of these, the cookies that are categorized as necessary are stored on your browser as they are essential for the working of basic functionalities of the website. We also use other cookies that help us analyze and understand how you use this website. These cookies will be stored in your browser only with your consent. You also have the option to opt-out of these cookies. But opting out of some of these cookies may affect your browsing experience.