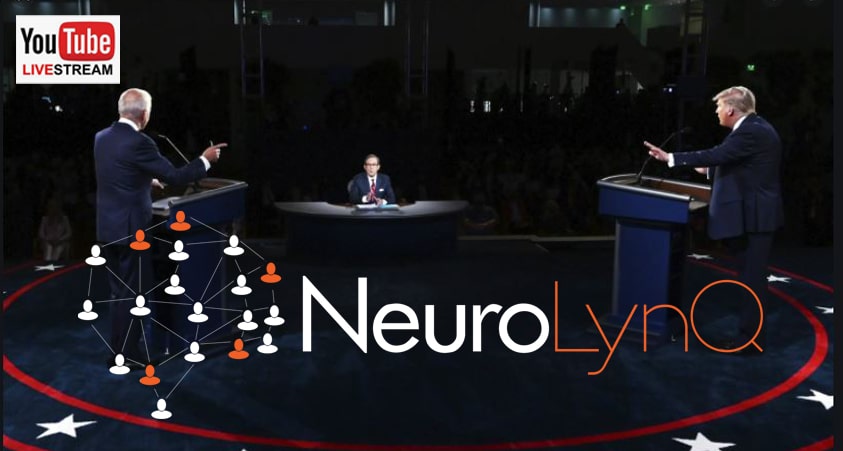 Dublin, Ireland – Oct. 21, 2020 – Shimmer Research, a global leader in wearable technology for research applications again was invited to be part of a market research consortium, to study voters' responses to the final Presidential Debate on October 22nd.
Partnering once again with HCD Research, IVP Research Labs, and Schlesenger the group will be observing in real time a selection of Republicans, Democrats and Independents in the battleground state of Pennsylvania. As these respondents watch the debate, NeuroLynQ biometric sensors will be capturing galvanic skin response and heart rate data detailing second-by-second the emotional response to the candidates' argument.
Interested in watching? Join the YouTube live stream at 8:45 PM EST on the 22nd of October Click HERE to set a remider and watch live!
About Shimmer
Founded based on Intel technology in 2006, Shimmer is a well-established wearable technologies services and sensor manufacturing company based in Dublin, Ireland. In addition to standard products, Shimmer provides customized sensor development services, volume manufacturing, and complete wearable sensor solutions of any complexity. Shimmer's technology and services have been employed by thousands of researchers at more than 900 leading companies, universities, and research institutes in more than 75 countries. Shimmer's technology is incorporated in the products and services of more than 20 original equipment manufacturers. Shimmer has an ISO 13485:2016 certified medical devices quality management system. For more information, visit our website, connect with us on LinkedIn, or follow us on Twitter @ShimmerSensing.
Shimmer Contact
Geoff Gill, (617) 945-2628
President, Shimmer Americas
[email protected]

Media Contact
Lisa Osborne, (206) 992-5245
Rana Healthcare Solutions
[email protected]