We have recently released the new and improved Shimmer Multi Charger Unit which allows users to charge up to 6 Shimmer units at a time. The new Multi Charger includes a number of new features from its predecessor.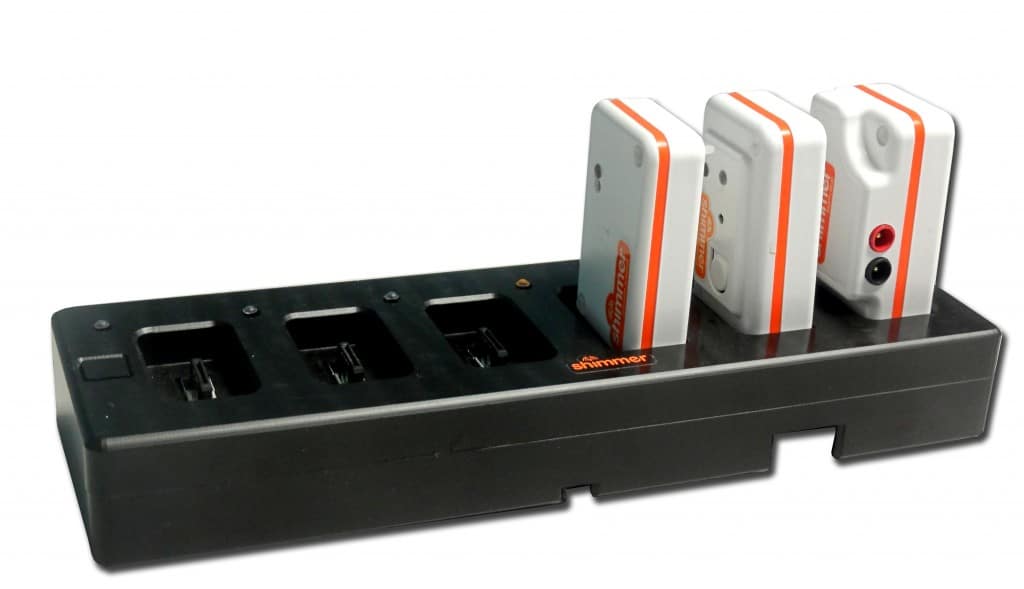 In the past users could reset all 6 docked units via the pin hole reset, this has now been replaced with a reset button for greater ease of use, which can be seen to the left hand side of the unit in the image below.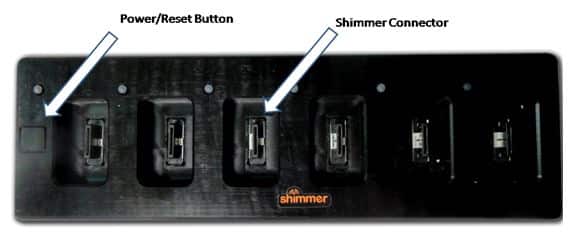 The unit also includes the addition of a 'chain terminal' that is fitted on the underside. In order to simultaneously reset more than 6 Shimmer units the user can link two or more chargers by wiring the 'chain terminal' in parallel as illustrated in the image below. When all Shimmers have been reset simultaneously, users can carry out an internal timestamp synchronisation technique in an effort to optimize the accuracy of the synchronization.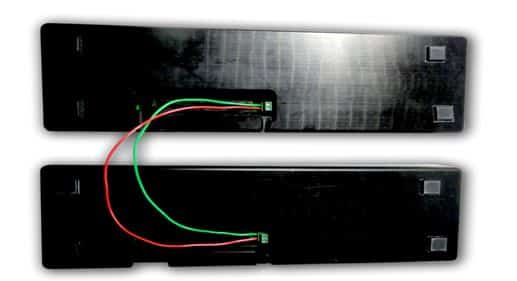 For more information see the Shimmer Multi Charger product page here.