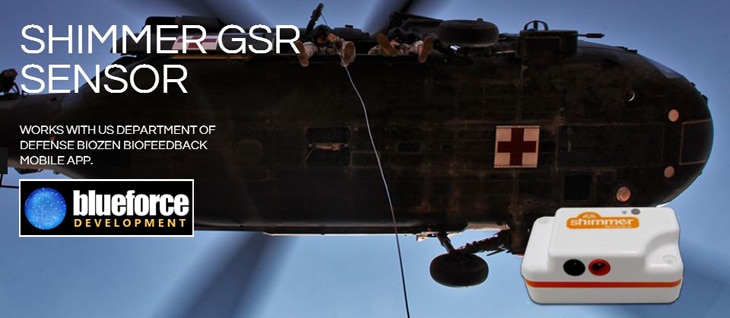 Massachusetts based Blueforce Development recently made the Shimmer GSR available for BioZen, a comprehensive biofeedback application. BioZen gives real-time feedback of physiological responses which allows people to gain control over those responses and their symptoms which can help to reduce stress, and increase attention. The BioZen app includes guides to reduce muscle tension with the Shimmer EMG, reduce stress with the Shimmer GSR, and provides feedback on Heart Rate with the Shimmer ECG.
Blueforce develop mobile collaboration and situational awareness applications in the areas of defence, homeland security, counter-terrorism, law enforcement, and emergency response, Blueforce software delivers information exchange capability through secure, extensible, and standards-based products and services using smartphones and devices the user can carry in their pocket.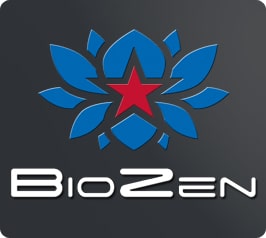 BioZen, developed by the National Center for Telehealth and Technology, is the first portable, low-cost method for clinicians and patients to use biofeedback in and out of the clinic. BioZen shows real-time data from multiple body sensors including electromyography (EMG), galvanic skin response (GSR), and electrocardiogram (ECG). Each sensor sends a separate signal to the phone so users can see how their body is responding to their behaviour with an easy-to-use visualization module.
Full details of the BioZen application can be seen here.