The team at Shimmer are delighted to introduce you to NeuroLynQ, our newest solution developed for the neuromarketing and consumer neuroscience industry. Combining GSR and heart-rate data capture within a single wrist worn device, NeuroLynQ provides unprecedented insight into the subconscious reactions of up to 36 people simultaneously.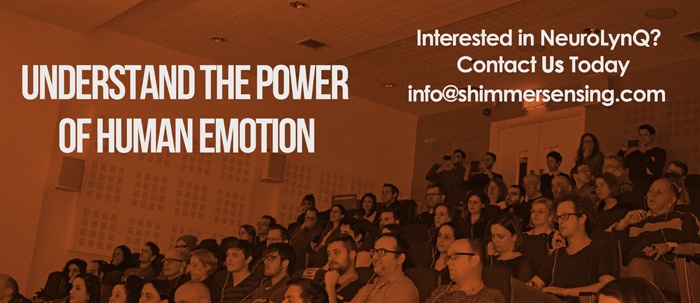 5 Key Benefits of NeuroLynQ
Eliminates the need for multiple costly trials by measuring up to 36 people simultaneously
Combines two physiological measurements in a single wrist-worn device allowing for much greater insight into the biometrics of your audience
Allows you to take the guesswork our of your research by integrating high quality and actionable data
The all-new NeuroLynQ software allows for live-visualization of GSR and heart rate data without any need for additional processing
Allows you to add meaning to your data with event annotation features – highlight moments of interest as they occur
What is GSR and ECG?
GSR is a method of measuring the electrical conductance of the skin, which varies depending on the amount of sweat-induced moisture on the skin. ECG, measures the electrical activity of the heart. Find out more on GSR and ECG and it's impact on Neuroscience here.
Applications
NeuroLynQ can be used across many applications in areas such as market research and psychological analysis.